Packaging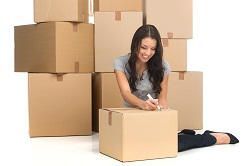 Although it is not widely provided, we offer a professional packaging service that will serve you well for the speed and economy of your move. Whether you are moving house or moving office or undertaking a furniture removal, we can help you prepare for it by supplying you with advice and materials necessary to undertake an organised packing process. If you want to hear more about of packaging service then call France Removals on
and we will do all we can to make sure your needs are addressed sufficiently.
Relocation is all about preparation. If you prepare in advance then you will more than likely have a fairly stress-free move that will be over quicker than you thought. However if you fail to prepare, especially in the packing stage, then you could be in for a rough ride. We advise that all of your possessions are organised into their exact destination at the new location. For example, everything that is going in the new living room, should be placed together, the same with the kitchen and bedrooms and so on. By doing this, you can speed up the unloading and unpacking time at the other end. Rather than waste time hunting through boxes and constantly carrying them to different rooms, you can put them down once and then unload them completely. To facilitate this, you should actually write on the boxes exactly what it is in them, whether it is fragile and what room they are going to.
We will provide you with the necessary materials such as boxes, tape, wrapping paper, bubble wrap and wardrobe packaging to make the process even simple for you. If you let us handle your personal belongings then we will take the utmost care in making sure that no damage befalls them during the process of removal. All of our staff have years of experience in the business of removals and packaging and therefore know how to treat other peoples' possessions. We are also extremely friendly and very hard working, making for an environment that will enable you to relax somewhat, a stark contrast to what most movers have to go through. It doesn't matter what size your possessions are because we are able to deal with everything from antique beds to cutlery trays, from state of the art computers to full-length mirrors.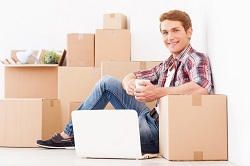 We will also help you disassemble and reassemble the appropriate furniture at both ends of the move, which will further ease the strain on you. We try not to take things apart if it is not strictly necessary though, and we have learned this through countless removals operations that we have taken part in. From now on, movers don't have to worry about the monotonous drag of packing because we essentially do it for you.
So if you want some much-needed assistance with packaging pre-move then call us straight away on
because we can do everything that you need doing. Moving house, or office, is usually a fairly stressful event that can test the tempers of the most saintly people, but with our help all of that unnecessary tension is drained away. All of our workers are friendly and hard-working, giving you important advice as and when you need it that will ensure your move goes quickly and smoothly.