Our services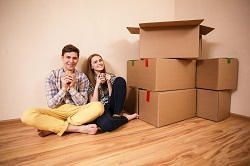 If you are a prospective mover, in any capacity, then you should look for a company that provides a personalised removal service specifically tailored to your needs. All that we offer is of a reasonable price because we value the happiness of our customers, especially in a time that is affecting the purse strings so much. If you wish to obtain a free quote from us then all you have to do is phone France Removals on
, and we can help you determine the cost of your move, the best strategy for moving and giving you invaluable advice in areas for which you find yourself at a loss in.

Our personalised moving plan is an essential component of moving, something that most removal companies fail to provide. You will be provided with a moving coordinator who has been trained to facilitate your move at every step and stage. Together you can lower the costs of your move and garner advice in all areas.

We supply coordinators whether you are moving home, moving office, for domestic removals or for international removals. We also provide packing and storage services that you can greatly benefit from. This means that you don't have to search around looking for one company to do your packaging, another to do your removal and another to do your storage: we do all of this. Our packaging service is tailored to your needs. So whether it is large items from your office or home, or whether it is delicate accoutrements we can help. All of our movers are trained to show great care when assisting with packing because by reducing the risk of damage to your possessions you reduce the need to spend money on replacements in the future. Our storage service is equally important for movers both domestically and internationally. Some people merely need to store furniture that has nowhere to go, whereas others want to take a break before moving into their new residence. No matter what your reason is, we can offer affordable and secure storage, both short and long term, for anyone who needs it.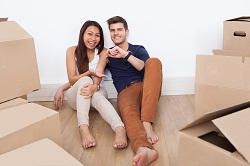 The majority of our clients are moving between cities in France but we also provide removal service from France to other countries too. When it is an international move we can provide you with assistance in finding out how much import and export taxes you will pay on your belongings. There is little reason for you to undertake domestic or international removals on yourself when a company such as ours is willing to provide cheap and comprehensive assistance for you. On top of packaging and storage we will make sure that the majority of strain is born by our movers when loading up van. Nobody likes spending hours getting beds down stairs or wardrobes out of uncompromising doorframes, which is why you should let us do it for you. We are also in affiliation with a variety of courier services so knowing how to ship your things overseas will not be a problem at all.

So if you wish to hire a company that provide you with an extensive list of removal services both domestically and internationally then France Removals is your one-stop removal company. Whatever it is you need to accomplish, we can help you do it. All of the services provided are inexpensive and reasonably priced, because we aim to bring professional removal services to anybody who needs them.