The Best Deals on House Removals to France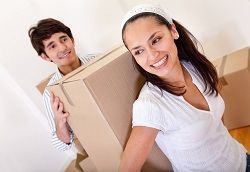 Moving house, whilst exciting, can also be very stressful indeed. And it is even more stressful when you are moving out of the country you live in. To make the process much easier for yourself, hire France Removals for house removals from the UK to France. We can be very helpful indeed if you want to experience stress-free international removals. Our prices are great, our staff is amazing and our services are very effective. All in all, you won't find a more professional company around than us. Get calling today if you would like all to get the help you require. Call
now and you will receive a free quote. Plus, you can talk to an expert about the move.
Let Our Experts Help You
From start to end, our team of house movers will be right there to help you throughout the move. There really is no need to handle it all on your own. We have a team of expert house movers who can help you entirely. They are all hard working and professional and extremely efficient. They will load, unload and even take your heavy boxes to the front door of your house. With their experience, they will work miracles and before you know it, you and all your stuff will be moved into your new home in France. If you wish to find out more about our house removals service, call our team today on
and treat yourself to our expert help.
We Offer The Lowest Prices In London
Are you searching around in London for the cheapest home removals option to transport your belongings to France? Look no further. We offer the best services at the most cost-effective prices around in London. Despite what you may think, you won't have to compromise on the quality of service you receive either. Even though you don't pay a lot, you will still receive an amazing service. If you need a domestic removals package at a reasonable price, hire us now and we promise you will be happy with the prices. Our services are really great value for money. You will struggle to find any better around.
Our Company Is The Best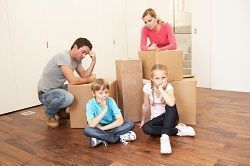 For nearly ten years, our company has been providing customers all over London with high quality home removals services. Now, it is your turn. So if you would like help with your house removals, leave it to us and we won't let you down. You can rely on us at all times. We know how hard moving is. There's so much to a move and it requires much more than just putting a few things into bags, boxes and cases and heading off. In fact, it's even more time consuming and hectic when you are moving abroad. As long as you hire us, it really doesn't have to be that stressful. Book now and we'll prove to you that we're the best.
Call Now for The Best Deals
Book a date with France Removals now if you would like help with moving house to France. We will make your move really smooth and simple. Moving overseas is far from simple and requires a great deal of time, effort and money. Plus, you need stacks of patience. Don't have that? Then leave it to us and we will fix all your problems for you. We'll take away the stress and make the process smoother than ever. Who says you can't have a fun and stress-free move, and that too for an affordable price? Call our office on
at anytime and receive a free quote.